I've spent hours on pinterest this week just searching for girls room decor, how to make your own gift bag, and some gift ideas. I did end up finding a number of things on pinterest, and I really want to do some to my room, but it involves a lot of new purchases. I'm not very fond of those.
I also found so many cute quotes on etsy as well! And I wanted to share some with you:
She leaves a little sparkle wherever she goes.

Some girls are born with glitter in their veins!

She turned her "CANT'S" into "CANS", and her "DREAMS" into "PLANS!"

She Believed she Could so she Did.

Be your own kind of beautiful.
There were so many others, but I definitely liked these the best.
What I ended up doing to my room was taking my giant yellow pillow and pink ruffle pillow and placed them beneath the giant pink tissue paper flowers I made. I found different bedrooms and thought you might want to see them. I love all of these and would have already turned my room into these if I had more room... hmm. (It would be wrong to knock out a wall without asking, right?)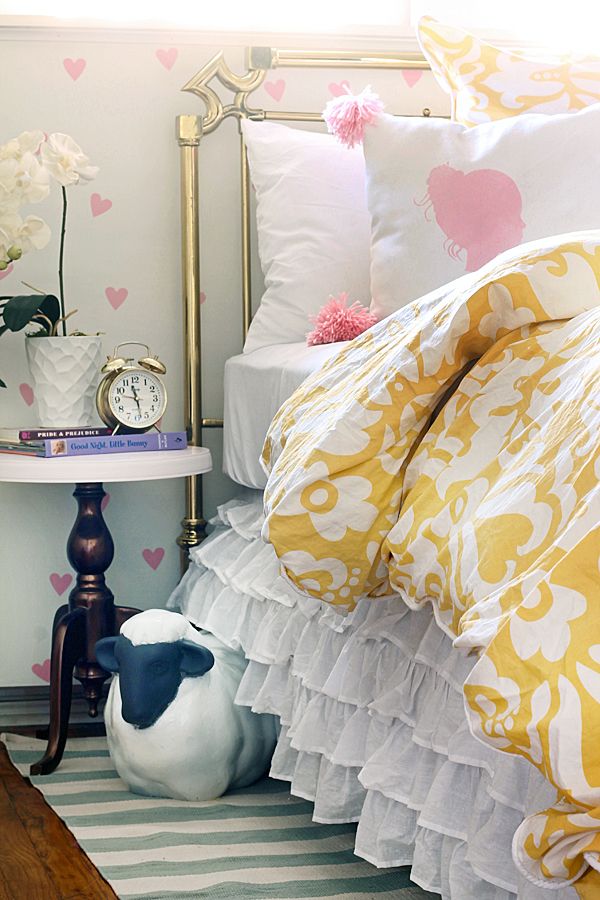 Gold is in. But gold polka dots are even more in!
I am starting a new series called "12 Days of Chevron." December 13 will be the start of the series and it will end December 25. Everyday I will post a DIY gift that you can do in no time. Also you can expect there to be chevron incorporated into these gifts. ;)
So that is all for today, but I will be back, as always. And I am updating my about page so check that out.
XO AnnaD