Hello! This is Who's Anna Grace?, and if you are wondering, that's me! I'm

AnnaD

the writer of this blog. I'm currently having my Countdown to Christmas, and I am so glad you are here! You can easily read the previous posts by looking to the right under archives. You can also easily subscribe by putting your email in the subscribe box on the right.
Verse of the day: Luke 2:1-3 -

In those days a decree went out from Caesar Augustus that all the world should be registered.

This was the first registration when Quirinius was governor of Syria.

And all went to be registered, each to his own town.
Lately I've been slaving over what to get my friends for Christmas. I want to get everyone the same thing, but at the same time be a little different. I don't want to spend a ton of money, and I want to have fun putting the gifts together.
I was searching youtube for ideas in my state of despair and finally, I came across some easy to make gifts. These ideas are perfect because I can make them in bulk, which is the way to go, since I have a handful of people I want to give to.
Here are my newly found ideas:
1. Animal Candy Containers - You will need a jar with a lid, a small, plastic animal, hot glue/super glue, paint, and candy to fill the jars. Glue the animal to the top of the lid in the center. Paint the lid and animal the same color. Fill the jar with your choice of candy and put the lid on. This will make a fun candy holder, and a reusable jar that is super cute!
2. Hot Cocoa Kits - You will need a package of hot chocolates, candy canes, marshmallows, and a small bag or jar. This one is super easy, just toss everything together in the way that you would like. If you're looking for a place to put the hot chocolate kits, you should totally check out the post right before this post for a DIY on mini bags.
3. Bath Salts - this is a DIY I've already made, so check it out here.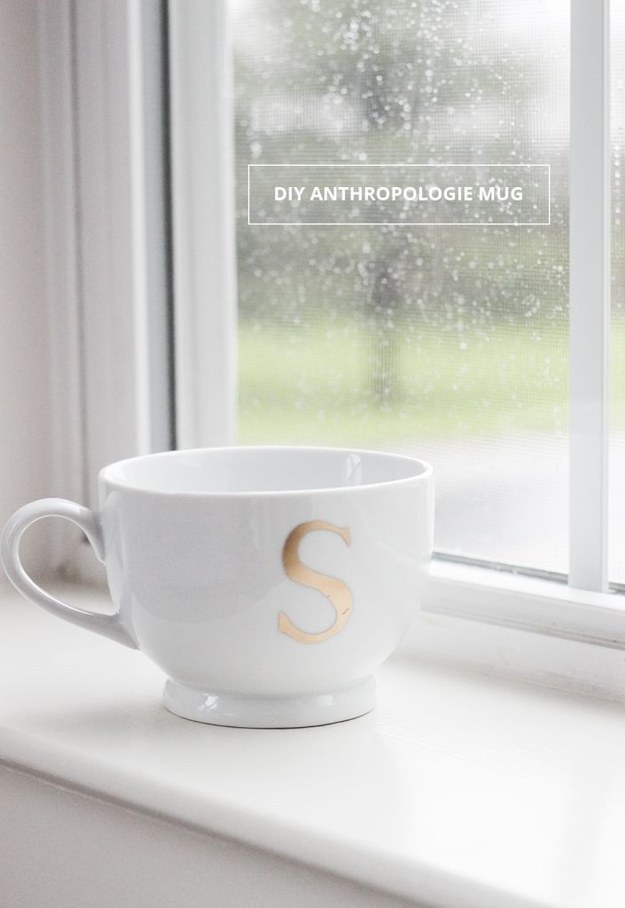 4. Stenciled Mugs - You will need a mug (you could a perfectly fine one from dollar tree), a sharpie or paint, and a stencil. If you use a sharpie, you will have to bake the mug so that the marker won't wash off. Use the stencil to direct your painting onto the mug.
5. Marbled plates - You will need a white plate (you can find one at dollar tree), nail polish, and a bucket of water. Drizzle your nail polish into the bucket of water. Dip your plate into the water, and swirl it around making sure to catch the polish on the plate. When you take it out, place it some where to dry. This could work with any dish and look super awesome. I like this DIY because you could use it for anything you want. I would probably say that it's for jewelry, but then again, it would also work to hold your Christmas cookies!
That's all for now! Come back tomorrow for another Countdown To Christmas post!
XO AnnaD