Isaiah 40:1-4 -
Comfort, comfort my people, says your God.
Speak tenderly to Jerusalem,
and cry to her
that her warfare is ended,
that her iniquity is pardoned,
that she has received from the

Lord

's hand
double for all her sins.
A voice cries:
"In the wilderness prepare the way of the

Lord

;
make straight in the desert a highway for our God.
Every valley shall be lifted up,
and every mountain and hill be made low;
the uneven ground shall become level,
and the rough places a plain.
Spend some time with your family this holiday season with these fun ideas!
1. Drink cocoa - sit down around the fire, or watch a movie together with a nice cup of hot chocolate. Enjoy each others company!
2. Watch movies - this can go with the cocoa idea 😋
3. Play games - I'll have a great game list up on December 14th, so stay tuned.
4. Go ice skating - have fun with this, don't be afraid to try something new!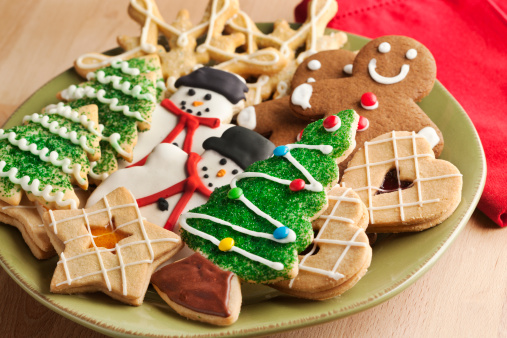 5. Bake cookies - make your favorite recipes together! I'll have my family's favorites posted so watch out for those!
6. Do a secret act of kindness/service - do this with your family or for your family, but be happy while doing so. Your attitude will change the way the kindness comes out.
7. Make gingerbread houses - you can make a big one together, or make separate ones, either way, this is a fun way to go.
8. Create a snow fort - if it snows where you live, this is a must. Do it as a family and get creative.
9. Create a blanket fort - if it doesn't snow, still make a fort! Just do it with blankets instead!
10. Cut out paper snowflakes - this is a cool way to spice up your room/house, and it's something fun to do. Play some Christmas music and cut up some paper!
11. Go out and look at lights - my family does this every year. We drive around and go into different neighborhoods to look at their lights. We like to stop at Starbucks on our way 😏
Have a happy holiday!
XO AnnaD